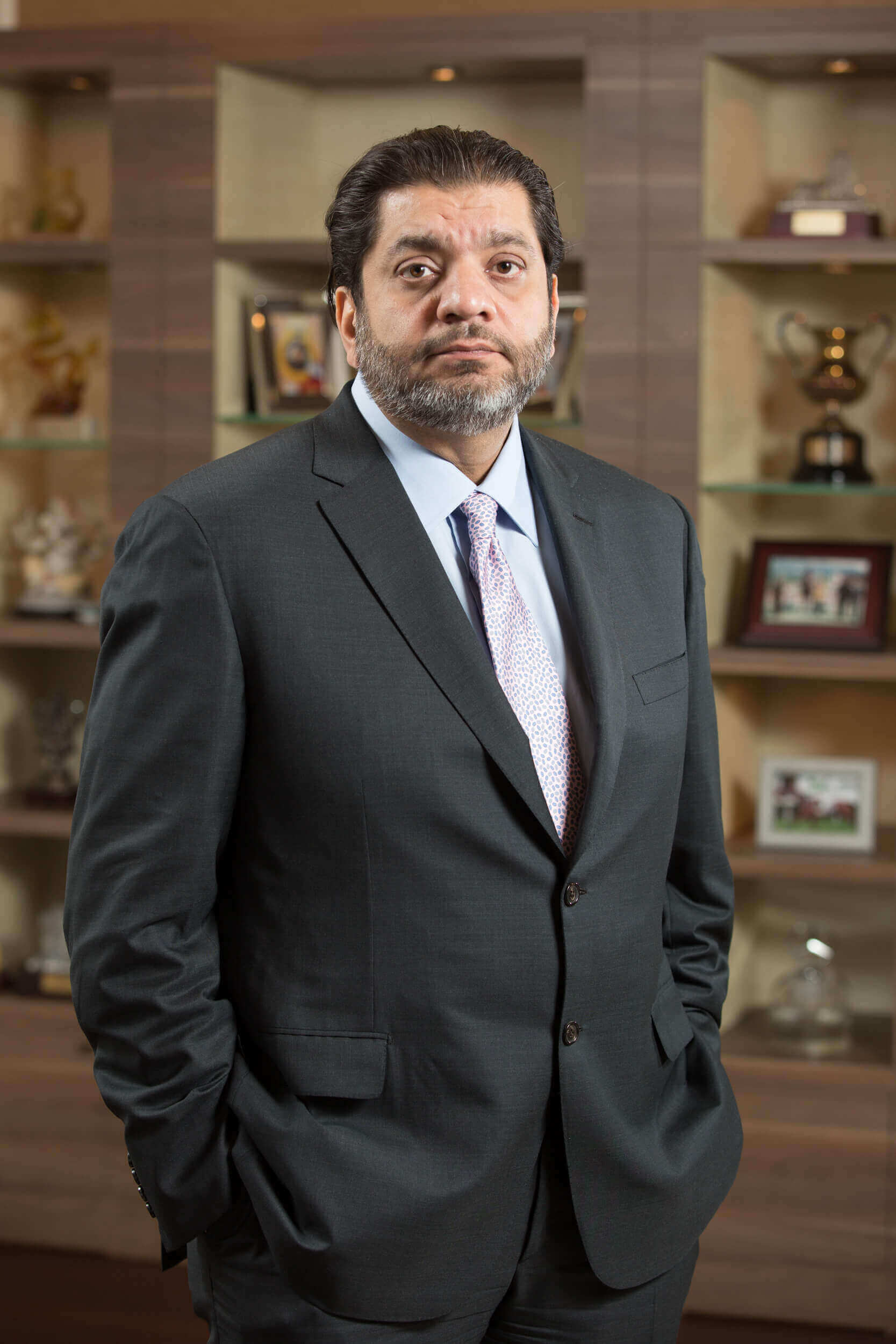 Ranjan Mahtani, Chairman, 54 years of age Ranju Mahtani hails from an astute business family, an industry veteran with over 35 years of experience in the rag trade, he deftly handles a number of responsibilities within the Epic Group and spearheads the entire groups operation.
Graduate in Economics, he worked with several big players in the apparel industry as intern before he started the Epic operations out of Bangladesh.
In the year 1983 he set up the Epic Offices in Bangladesh and started the operations from scratch.  In 2005 the company evolved and reinvented itself.
Today, Epic Group is one of the few companies to provide end to end solutions in the apparel manufacturing out of Bangladesh, Vietnam, Ethiopia and Jordan with their headquarters in Hong Kong. Epic Group's global turnover is Half a Billion US Dollar & has 25,000 employees.
Ranju lives in Hong Kong with his wife and three children.
After being in the apparel industry for 35 years, the most important learning in this industry is that it is an intensive playground and what you did yesterday may not be good enough today.
This is the only industry that constantly goes through a deflation vs. an inflation and requires the supply chain to constantly reinvent itself in the form of efficiency, cost and value addition.
Industry and the fashion business continues to evolve ten times faster than it did 5 years ago. The millennials and the new generation are now into performance driven comfort clothing and need variety, fashion and cost all combined together.
The e-commerce model and companies like Amazon are reinventing the entire retail landscape and challenging the brick and mortar traditional store approach.
Contemporary fashion at compelling cost with nimble speed and faster calendars is the need of the industry.
Industry will go through further consolidation and strategic tie ups between suppliers and retailers with middlemen already becoming extinct in this entire process.
As a company who has been in Bangladesh for over 30 years, we see tremendous potential and growth for Bangladesh. Bangladesh continues to have the core competencies of abundant labour and an efficient workforce at a reasonable cost which are imperative and more importantly a country which thrives on its apparel industry vs. dominating players like China who continue to evolve their economy with very high inflations and wage rates and multiple choices of industry which will bring more business in the direction of Bangladesh.
However, Bangladesh must constantly reinvent themselves as they also face competition from new production centers like Africa which have the additional benefit of duty free exports to USA which is a compelling difference.
Countries like India are setting up new industrial zones and recently the Indian government in the state of Madya Pradesh in the district of Jharkhand is offering investors to come in and subsidizing their capex significantly and offering subsidies for worker payments for periods as long as 5 years which will bring them into creating more jobs and becoming competitive in the global supply chain.
Vertical development and local textiles should be the thrust of Bangladesh because if fabrics are imported with longer lead times, it will never be able to attract the high-end business and the quicker lead-time fashion business.
Research & development, constant innovation with fabrics, designs and shop floor innovation is a never-ending process and is evolving at a very brisk space.
Diversification of product again will propel further growth in Bangladesh in many areas like lingerie, suits, home furnishings are yet untouched areas and new entrepreneurs should try to set up lean diversified models.
Most importantly, this business requires a passion and a hands-on approach while being strategic. No
margins are guaranteed in this business, you have to create margin through your competencies and
efficiencies.
As we say in cricket, you have to keep your eye on the ball every second from the time it leaves the bowler's hand or else the ball will hit you on your face.
As a company and as an entrepreneur who has been involved with the Bangladesh garment industry through its early infancy, we continue to be bullish on Bangladesh, while we manufacture in several other countries and we have seen a tremendous evolution of the garment industry in Bangladesh in the last 30 years. We now have to look 10 years ahead and plan the next model which is suitable to the new retail environment for Bangladesh to continue to be the leading apparel manufacturer.
Ranjan Mahtani
Chairman
The Epic Group