As sustainability is a crucial issue in the denim field, the Smart and Sustainable focus highlighted the mills latest innovations and developments towards sustainable denim. Find out the Spring Summer 19 Sustainable developments.
KILIM DENIM – Turkey Re-Create
Kilim proposes denim textiles made with "post-consumer jeans", that is, yarns from recycled jeans transformed into new yarns. A product line under the RE-CREATE concept, through the Alliance for Responsible Denim, a platform for collaboration between eco-conscious denim brands. These jeans contain 80% organic cotton, 10% cotton and 10% post-consumer jeans.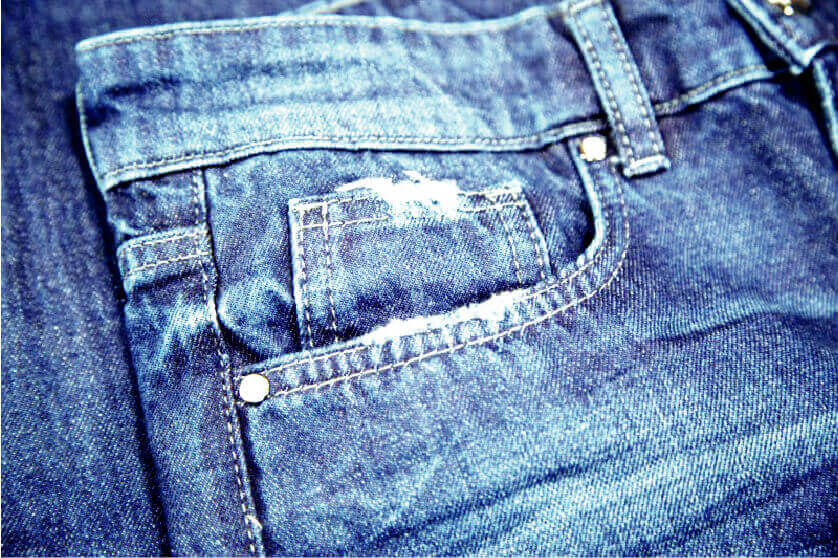 PROSPERITY TEXTILE – Hong Kong
The New Blue
With its unique and sustainable indigo dye technology, Carmine Blue is a vintage inspired pure-mid indigo shade which uses certified organic dye additives, contributing to a cleaner and healthier environment. Another mid-tone indigo introduced is Miller Blue, reducing water consumption by 15% and designed for quick wash down, unique highs and lows. These jeans are 81% cotton and 19 % recycled cotton.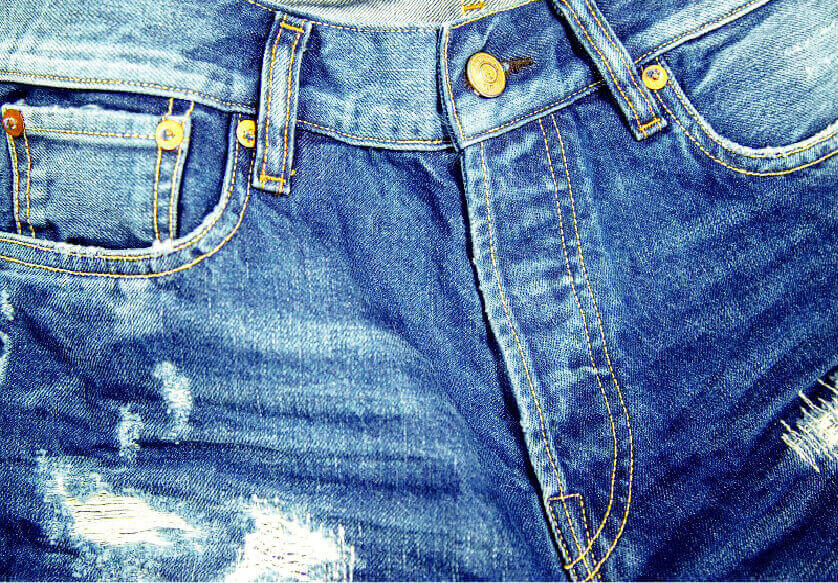 FIREMOUNT TEXTILES – Mauritius, Eco Wash
Fire mount Textiles is a garment and finishing company. These jeans are eco-responsibly washed, uses 12.5% less water and 67.5% less chemicals, combining laser and ozone. These jeans are 98% cotton and 2% elastane.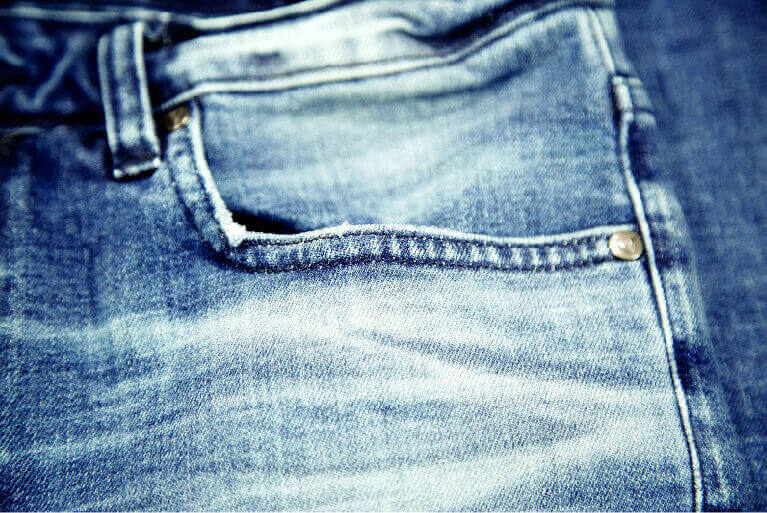 SOKO CHIMICA – Italy Smart chemicals
Soko Chimica is an Italian company that produces chemicals for the apparel industry. Their latest innovations are focused on advanced research into environmentally-friendly products. These jeans have been washed using just 14.5 litters of water, no stones, no resin, no dyeing, no permanganate and no bleach.
TEXTIL SANTANDERINA – Spain Refibra®
Santanderina presents Refibra®, a Tencel® recycling initiative in collaboration with Lenzing to drive circular economy solutions in the textile world. Refibra® is made from cotton waste fabrics. The recycling of cotton waste fabrics into virgin textile Tencel® fibres offers a practical solution to enable circular economy in the apparel industry.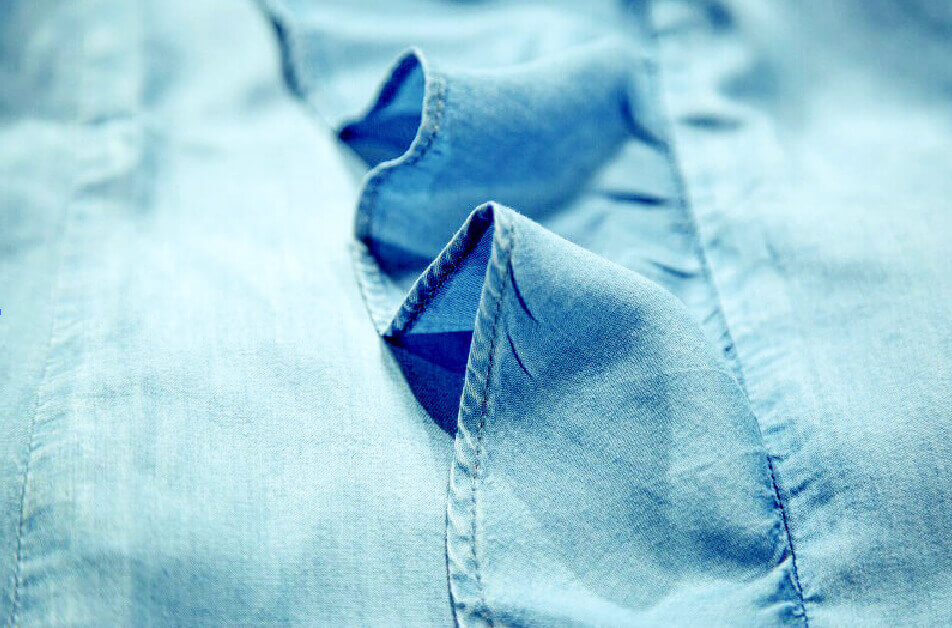 TAVEX – Morocco RENIM – Denim Recycling Revolution
Tavex offers authentic sustainable fabrics where the whole process is exhaustively controlled, with complete traceability of all the materials used. The "Renim" product line features denim fabrics containing 30% minimum of recycled material. These jeans contain 15% recycled polyester and 15% recycled cotton from post-consumer jeans.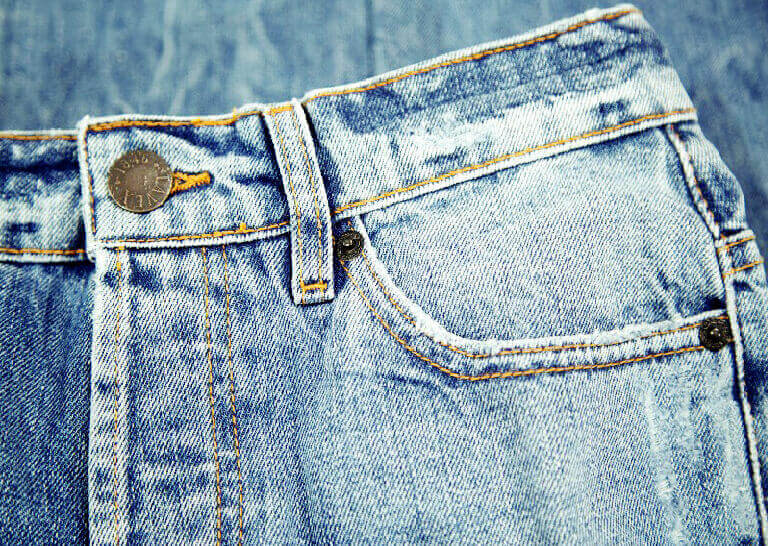 DENIM INTERNATIONAL – Pakistan
Complete sustainable facility Denim International is a garment and finishing company that has a complete sustainable facility, from raw material to end product. Denim International is equipped with laser technology (Jeanologia), Ozone (water-less processing) and is also Detox certified (elimination of 11 chemicals as a cause of pollution).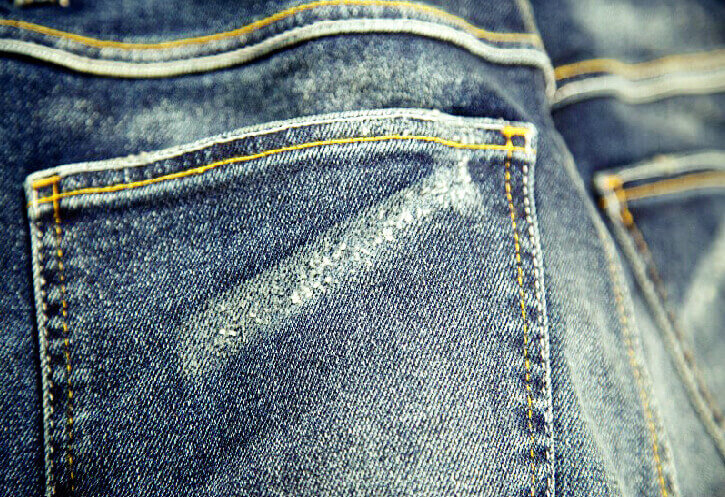 VELCOREX SINCE 1828 – France;
Evaluative colours The Evaluative Colours collection was created to obtain colour effects with a treatment applied to some or all of the fabric. A wide range of colours that can be applied to velvet or sportswear makes it possible to closely approach a jeans look, while reducing environmental impact.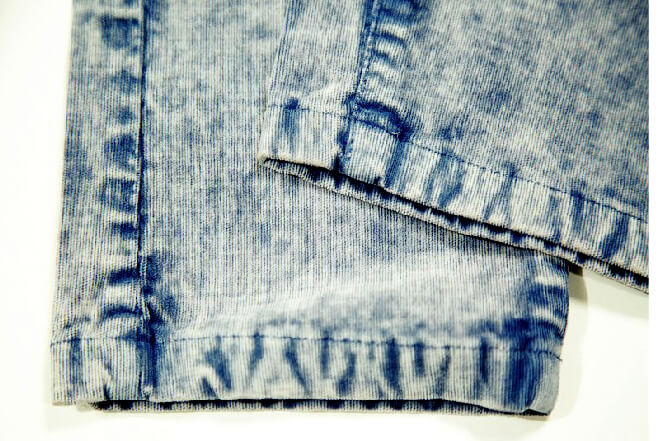 YKK EUROPE – Italy
Zero Water Button 0% water-consumption buttons by YKK prove that it is possible to create stylish effects while keeping an eye on the environment. This original button comes with an eco-friendly finish, but the new and interesting feature is that it uses absolutely no water at all, in any step of its manufacturing process. Instead of the galvanic bath, a polishing process is doneon the cap base material.
COPEN UNITED – Hong Kong Encore
A range of pocketing fabrics that uses recycled yarns produced from plastic bottles taken from landfill sites. For every 1 pound of Repreve polyester yarn, 0.4 gallons of gasoline are saved along with huge energy savings. Copen United supplies many brands with recycled pocketing materials using the ENCORE range.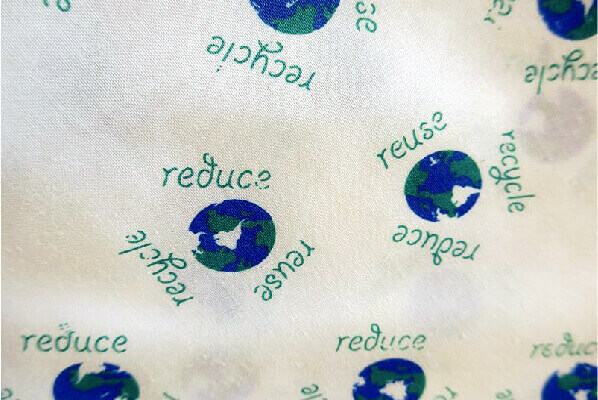 ARVIND LIMITED – India
0 Pumice Stone All products used to wash this denim jacket are Green Screen certified, which means that all the chemical processes pass the strictest toxicological test known in textiles. In addition, the garment has been washed with the new geo-power NPS product, making it possible to achieve a true stone wash effect, without using any pumice stone. It results in a product with a lower carbon footprint and 80% water conservation.