Contouring with makeup can transform your cheekbones – and now the same concept has been applied to denim. Focusing on your bum rather than your face, the idea behind Lee Jeans new denim line is an enhanced backside that relies on optical illusions and good lighting.
The new range, Body Optix, was designed by VF Cognitive and Design Lab and uses optics, or the scientific study of sight and the behavior of light, to transform your body shape. According to their website, the jeans use 2D designs to create 3D effects – mainly geodesic shaping, which "creates a perkier backside by lifting and shaping the rear while slimming and lengthening the legs."
And just like makeup contouring, "laser-applied finishes create precise lighting gradients based on ideal body proportions to shape and flatter the body."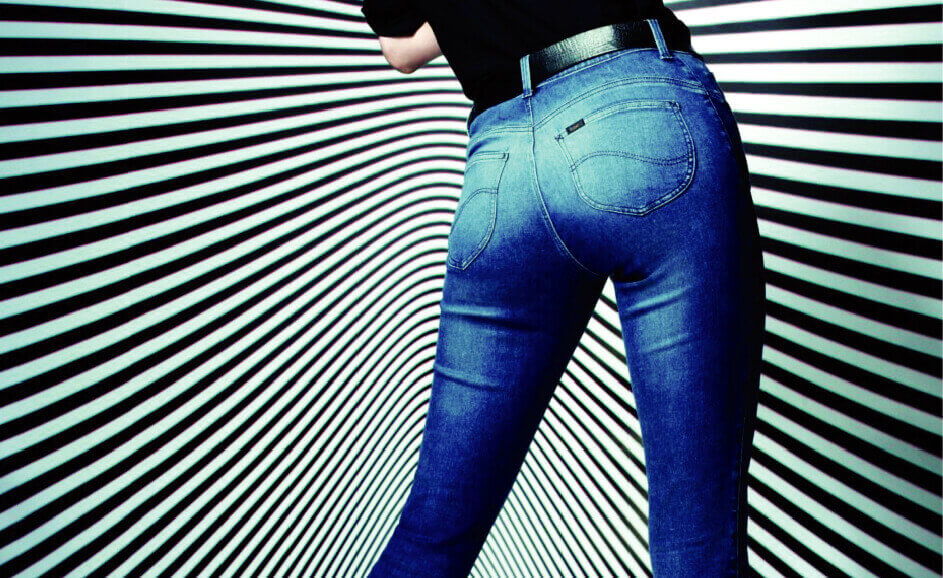 In order to create denim that flatters the body and enhances appearance, the new line went through significant testing and samples – even vetoing 27,000 pocket placements before deciding on the best position for an added bum lift. But after perfecting the science of the perfect bum, the line has also branched out into various denim shapes and designs, including one which features red vertical lines that promise to elongate the legs.
The entire line includes 15 designs ranging from skinny, boyfriend, and high-waisted jeans. Or if typical jeans aren't your thing, you could also opt for a light-bending pencil skirt, dungarees, dress, t-shirts or jean jacket – available in three separate washes.