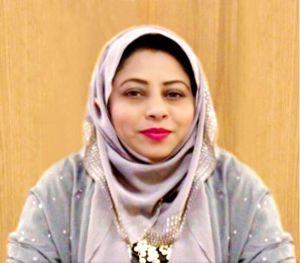 "Work for Denim, Dream for Denim and Live for Denim"
Victory is always possible for the person who refuses to stop fighting".  Napoleon Hill said and Nice Denim believes in this principle.
Nice Denim is a pioneer of Denim sector in Bangladesh, started its Textile endeavor in early 1960s. Since then to till now, over thirty five world-class factories have been established under the flag ship of Noman Group and Nice Denim is one of them.
The highest quality of denim manufacturer under the flagship of Noman Group of industries, started its endeavor in early 1968s. We have been winning National export trophies (Gold) as highest exporter in different Textile categories for every financial year from 2002 to till date and HSBC "Exporter of the year (Group A)".
NDML produces all kinds of denim fabric from 3-oz to 15-oz with the capacity of 6 million per month to meet the real demands of international customers, such as: Raw Denim, Organic Denim, Stretch Denim, Poly Cotton Denim, Viscos/Rayon/Blended/Mixed Denim, Slub Denim, Ecru Denim, Tencel Denim, Colored Denim, Dobby Denim, Chambray Denim and others.
Oxygen Finish: It is a special finishing process of Nice Denim i.e., a sustainable and fully environment friendly Denim fabric finishing process called Oxygen/ Ozone Finish or O2 Finish. Where we requisite less water, less chemical and less electricity, and it avoids the indigo encapsulation inside the polyester white.
Our organization's values lie in the happiness of our employees and appreciation from our customers! I truly acknowledge & appreciate the efforts and dedication that all the employees has put in to reach the company towards its mission. At the same time we extend our gratitude to all of our valued customers around the world for their guidance and trust that they have shown throughout the journey.
Global customers, however, suggest Bangladeshi denim makers to concentrate more on high value products to incase their share in world market. If they introduce modern technology and invest more, they observed, Bangladesh might be emerged as the market leader in near future. The local denim mills are now producing quality fabrics as per international standard.
We strive to fully undertake our social responsibilities in building a green factory and sustainable business, leading as an example of a happy business, and ultimately achieving our vision to "build a great company". A company that has achieved the highest level of customer satisfaction. A great place to work, a provider of exceptionally high quality service, a Company that carries itself in the market place with the highest levels of business integrity and business ethics, a company comprised of dedicated, accomplished professionals, committed to customer. We are here to build a company in which we can all take great pride.
Finally, thanks a ton to the Denim Innovation magazine authority for such a tremendous initiative, I wish them my special complements with an imminent further.
Denim is hopeful, Denim is Dreamful.
Nur E Yasmin Fatima
Deputy Managing Director
(A concern of Noman Group)