Denim is benefiting from the convergence of tradition and technology. Munich-based trade show, Bluezone, presented a collection of denim trends Tuesday that celebrate denim's past and future equally. The influence of sub cultures, the catwalk and commuter lifestyles are evident, yet the classic 5-pocket jean remains a core, democratizing piece in collections. Here's a look at eight stories that define denim for Spring '19.
Bigger is better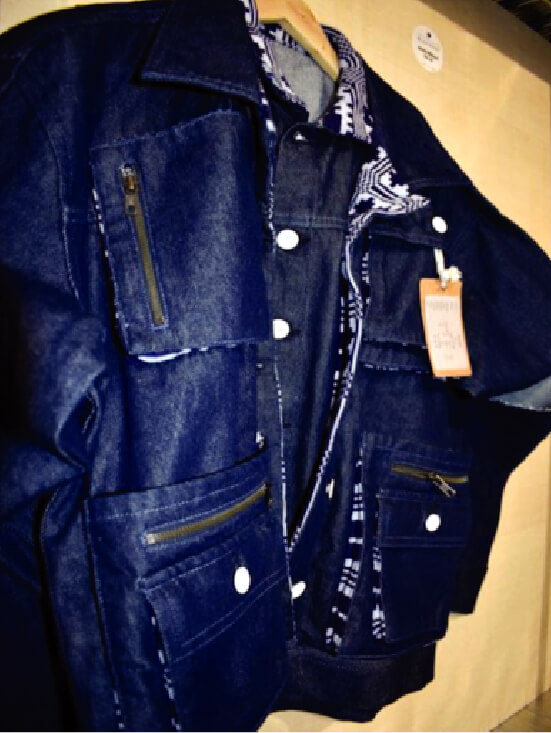 Mid-weights and 100 percent cotton fabrications are key in this oversized, super wide exaggerated trend story. Jeans are pumped up, baggy and balloon-like with pleats and open edges. Pant legs are super -long, allowing for deep cuffs or scrunching. Jeans are lasered with logos and lettering. Tops and outerwear, including drop shoulder tops, indigo fleece tops, multi-layered jean jackets and kimono-style jackets offer versatile, unisex options.
Tech talk
Software-based technology, wearable tech and conductive yards are a reality. Layering pieces act as lightweight protective gear for citydwellers. Expect to see brands dabble in futuristic fits, yoga looks, new laser treatments and commuter -friendly designs.
Fashion blender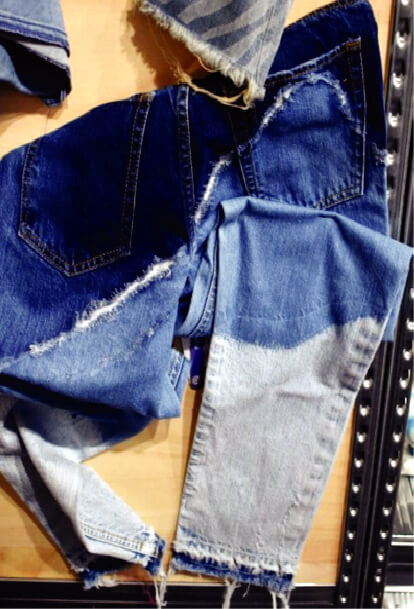 This trend takes the consumer through decades of denim. Raw denim and heritage designs collide in this hodgepodge range of fashion denim. Fabrics are of the sturdy, 100 percent cotton variety with weights typically found in retro denim collections.
Overalls, dungarees, work wear elements and functional styling are juxtaposed to punk looks. Here, stretch fabrics, destroyed washes and anti-fashion shapes are amplified with tattoo artwork, sub culture prints and detailing.
Stripes—both menswear-inspired and railroad—make a statement, as well as oily coatings and allover laser prints.
Adidas Sales Gain Momentum on China and E-Commerce Soft serve
Modal, viscose and tri-blendscreate the super soft and drapey foundation for this casual, almost pajama-like story. Super soft fabrics, cloudy effects and simple washes are a go-to for button-down shirts, T-shirts and jogger pants. Tencel shine adds a dressy element to spring dresses and lightweight blouses and bomber jackets.
Bestsellers revisited
This theme confirms that the appeal of a white tee and blue jeans is timeless. For Spring '19, mills are embracing fabrications and details that continue to work at retail. Pale gray, dark washes, vintage distressing and brilliant blue are celebrated. The bestselling denim fits seamlessly into consumers' denim collections.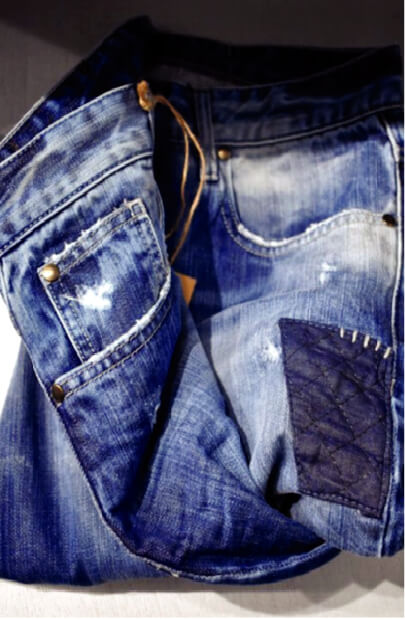 Stretch tech
The practicality of stretch denim can't be denied. Mills continue to invest in elastic fabrications be it stretch in the warp, bi- stretch or hyper-stretch—along with performance enhancing technology like Invista's Coolmax and Cordura fibers.
Expect to see stretch fabrications in Spring '19 women's slim and skinny and men's slim. Ergo cuts and jogger elements come back into play.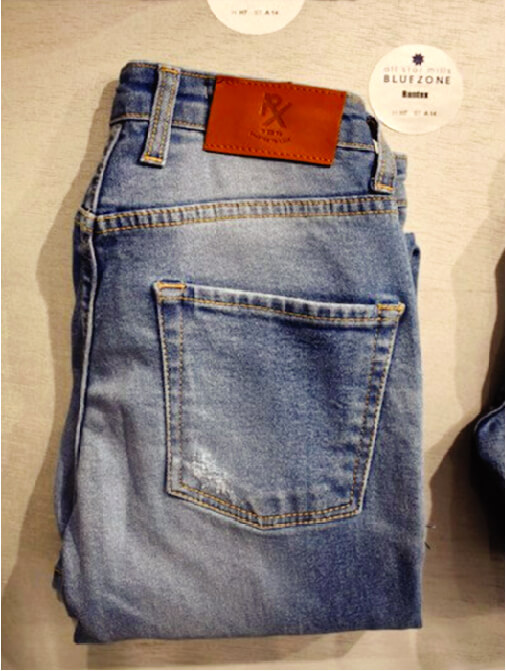 Natural romance
The very definition of spring, this trend calls for pastel colors, semi-transparent fabrics and retro silhouettes. Lightweight fabrications, extreme high-waists with fluid shapes and materials create dreamy, bohemian looks. Handmade fabrics, finishes and trims enhance the fabric's vintage appearance. Crochet, lace, ruffles, gathering, eyelets and corduroy add texture. The theme naturally lends itself to product stories centered around eco fibers, sustainable washes and circularity concepts.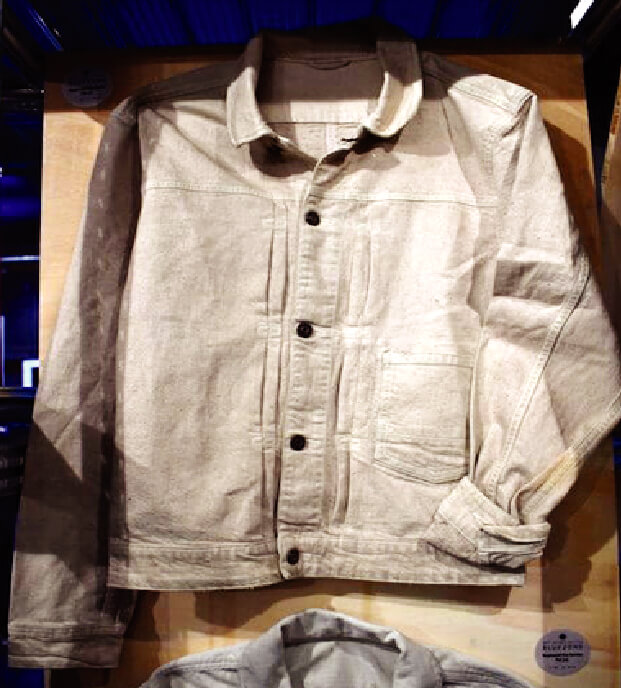 Artistic license
Trashy meets high fashion in this bold and creative story. Luxury details pulled straight from the catwalk are paired with contrasting denim fabrics. Convertible styles, gathered hems and rope lacing in unexpected areas add an avant-garde look, while dense glitter, gold foil and tickertape ribbon speaks to the fast fashion consumer. Vivid blue washes with shiny gold hardware are a standout.