What happened new?
Design competition The Denim PV Hackathon has been hosted in the exhibition. 5 teams having 5 members each of millennial students from some of Europe's most reputable fashion and technology schools spent the 48 hours of the show collaborating with industry mentors. After the competition the Hackathon winner was judged by a jury composed of professionals from the fashion and creative sectors, innovative technologies, financing and business creation.
Innovative Process:
The manufacturer presented two of latest projects based of thefundamental values that should animate the future of the sector. The innovation involves the reduction of laundry costs. Water, energy, chemical products by means of a full-cycle monitoring and measuring system enables complete traceability of the denim canvas production process.
Technology in focus:
Jeanologia, a Spanish leader in sustainable technologies for finishing garments presented 'One Glass, one Garment' concept, which manages to finish garments with 95 percent savings in water, 90 percent in chemicals, and 40 percent in energy. They also launched the Quantum space, the digital designer denim simulator that took visitors to a new dimension in jeans washing: to 'virtual washes'.
'Made in Morocco' exhibition:
The Moroccan Investment Development Agency (Invest in Morocco) were displaying an innovative and unique 'Made in Morocco' denim collection, designed by the world renowned denim visionary, Francois Girbaud at Denim Premiere Vision. They also presented the economic and industrial assets of Morocco at a conference titled 'Moroccan denim cluster, sustainable development.
The trends of Autumn Winter 2018/19:
'Smart' denim presented touchscreen technical clothes, from iconic U.S. jeans-maker Levi Strauss for Project Jacquard.
Vicunha presented high technology refreshing collection as Autumn Winter 2018/19 collection. The company presented advanced denim a thermo-regulating denim fabric made from long fibers from ablend of cotton and 100% recyclable yarns.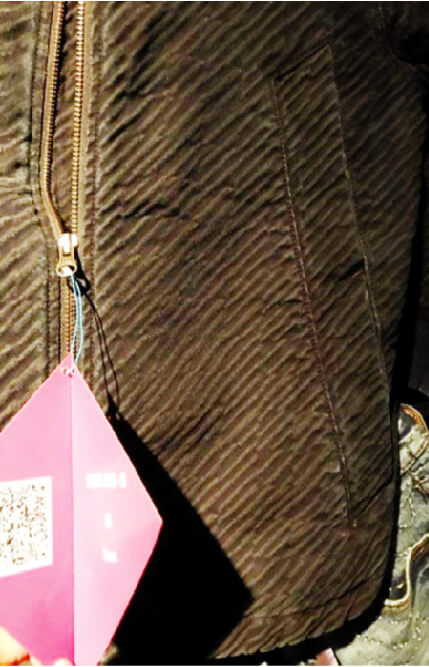 3D denim has been showcased as remarkable trend. Along with 3D look, bold line twill fabric has been seen significantly. Coarser yarns are being used for producing heavy fabric.
Neppy denim is still dominating in the trend. Vintages presented by different companies were becoming more stretchable less rigid. However rigid vintages were also displayed. All together use of premier cotton fiber has increased in vintage denims.
Indigo Yarn dyed for shirts– such fabrics are becoming light weight day by day hence being more comfortable for the consumers. Introduction of soft weaves are facilitating higher permeability and more control.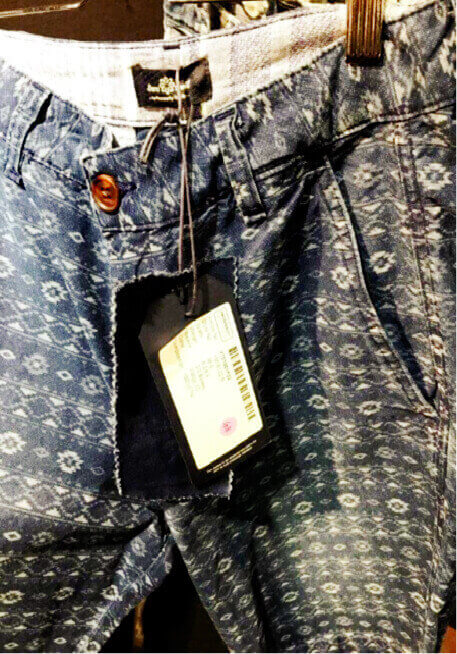 Acrylic blend back side brushed denim will provide warm feelings. Use of Acrylic in place of wool is always helpful getting lower price. These are easier in handling at end use as well. Use of sueding and peach finish in increasing in denim.
Indigo yarn dyed check articles are getting popular day by day. Weaving techniques and finishes are being altered successfully in recent times to make them more comfortable.
Printed denim-popularity has continued to rise. All over prints and washing afterwards are bringing unique look.
Weft colored knitted look denim– shows the sign of the ability of controlling weft in manufacturing more. Introduction of elastane fiber in the weft help denim fabric is incorporating more strethability in both warp and weft direction.
Red velvet satin denim– the satin structure increases shine of the fabric. Basically polyester fiber has been used as major fiber content. Use of elastomer has made it suitable for ladies party wear mainly. The next premium vision denim show will be held on November 14 and 15 in Paris.