The mission of the Denim Première Vision trade show is to present the denim industry's latest innovations to retail groups, established labels and emerging designers. For its twentieth edition on 14th-15th November at Paris' Event Center, the show adopted a new approach for the presentation of the Spring/Summer 2019 trends, to capture the attention of the latest generation of fashion creatives.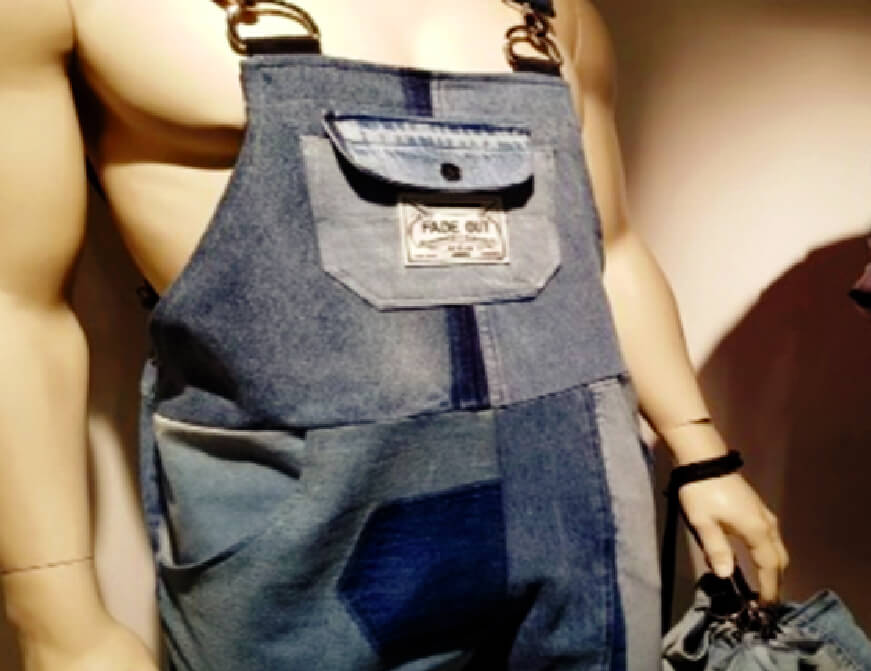 Savoar Fer worked on asymmetry and pleats
Berlin label Fade Out joined forces with Soory, Desert Studio, Akkus Tekstil and Polsan Button to develop items showcasing its expertise in assembling swathes of denim fabric for its creations. One of them, a pair of dungarees, featured different color gradations and wash effects. In the other, the label went for a sporty look, emphasizing lightness by using a mix of fabrics in violet hues and a mesh appliqué on the sleeves. It was a clear example of how international denim specialists can contribute to fashion design, a contribution which was further developed and refined in the show's Trends section, which introduced a series of exhibitor creations inspired by the ten trend themes identified. Among the key elements noted, the fact that laser effects have almost completely disappeared from the denim specialists' output. "Laser wash processing is still in use but we are seeing a decrease in the number of laser designs, while jacquard has taken the upper hand, notably with flowery motifs. This gives products a clear added value.