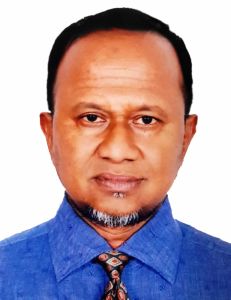 I am very happy to know about the publication of this News Letter on Denim. This publication has a positive initiative for Bangladesh in promoting RMG and Fabrics and from Local Mills. The RMG in BD has been able to reach around 14% growth. BD consumes around 400 mn yards Denim fabrics per annum and has an installed local capacity 250 mn yards per annum.
The new concept of Denim in BD are: fancy woven knitted denim; soft and silkly touch of Denim; ply yarn Denim, blended  Denim; authentic look denim; vintage denim; sandwich and bromo color denim; coated and printed denim; tencel Denim etc. Root Group has a vertical setup. We have spinning, Gmts, Fashion Fabrics: solid dyes & yarn dyed, warp knitting etc. and started Denim production running with capacity 1.2 million yards/month.
Our Denim fabrics weight range is 3 ~14.5 oz and has almost all varieties of Denim products range. BD has been become as the world's 2nd largest HUB for sourcing of RMG and fabric.
Our target mkt is US, EU, Australia, Japan, Russia, China etc. Next 3 years Denim fabric market will be double in local.
So, let us hope a very positive in Denim business.
Good luck for this publication!
A.K. M. Tahjibur Rahman
Director (Marketing)
Ranka Denim Textile Mills Ltd.
Ranka Shoel Composite Textile Mills Ltd.
Root Cotton Yarn Ltd.
Gram Bangla NPK Fertilizer & Agro Industries (Pvt) Ltd.