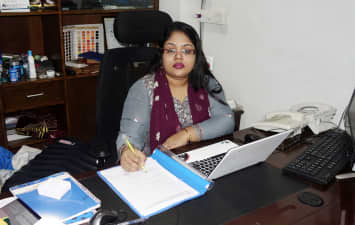 Denim Development and Application (Denim Fabrics) Fashion is Denim – Denim is fashion. Fashion and Denim are mutual together since beginning!
Denim is a kind of coarse thick yarn-dyed warp twill cotton cloth, the warp color is deep, usually is indigo color, the weft color is light, usually its light gray or broiled practice white yarn, it is also known as indigo denim. It began to be popular in the western United States, it is named after the grazing people for the clothes production. The warp adopts pulp combined with one-step dyeing process.
In the past, the United States mainly produced the weft stretch denim, while the Europe mostly looks for produced the stretch or latitude and longitude two-way stretch denim; Now, people are constantly developing the changes in fashion denim by dyeing and finishing the new look, feeling and properties.
Bangladesh's Denim export to the United States has been a 5.84% jump to $299 million in first eight months of the current year compared to the same period a year ago. Denim is really running for radical development on fabric stretch, comfort ability, durability, color, dark shade, and fashion trend globally.
Cotton Denim fabric is different from the numerous products on the Denim market, it gives a high level of product design and high value-added clothing. Although mercerized stretch denim, as well as the use of ring-spun yarn, can also enhance the value of the Denim fabric product all on a sudden.
Super stretch Denim are those fabrics with more than 30% stretch and certainly one of the hottest trends on today's Denim landscape. The user's desire for comfort and fit, paired with a fashion trend that favors slim, body curving silhouettes, have helped give birth to this whole new category of Denim. Super stretch fabrics can range from very lightweight "Jegging" styles, to more traditional 10 to 12 oz Denims. Three parameter stretch, shrinkage and growth—as the three points of a triangle for achieving the optimum balance of stretch, recovery and shrinkage.
A new innovation of Denim color application for multiple Denim color using in knitting fabrics. It's a new development of Denim fashion to represent in knitting fabrics industry.
Development of Denim fabric importance of green concept in the textile industry. Global warming is a real concern in Worldwide. Green factory has become the more attention of environmental awareness and social consciousness. Green energy-saving have become a Global fashion at a glance in the Denim fabric industry.
Ishrat Naorin (Shathi)
Chairman
Spark Power Ltd