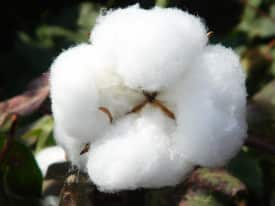 The cotton prices remained firm on Karachi cotton exchange on Tuesday, while the market witnessed less activity. Reduced demand for cotton from the textile sector that is facing liquidity crunch and stiff competition in the world market from regional countries owing to increasing production cost contributed majorly towards market slowdown.
Spot rate at KCA was Rs 6,750 per maund and spinners from Sindh and Punjab opted for better cotton grades at Rs 6,775 per maund. Mills made forward deals for lint between Rs 6,725 and Rs 6,750 per maund. All grades of lint were sold by the sellers at prices ranging between Rs 5,975 and Rs 6,800 per maund.
Major deals included 400 bales at Rs 6,900 per maund from Rahimyar Khan and 1,000 bales at Rs 7,000 from Yazman.