A two-day Bangladesh Denim Expo began in the capital aiming to fetch $7 billion of the brand global fabric market share by 2021 from the existing $3.5 billion. The expo is being held at the Radisson Blue Water Garden Hotel to showcase Bangladesh's growth potential in the Denim industry globally and share the local producers' knowledge with international Denim manufacturers and buyers.
Twenty-five exclusive Denim and jeans-related manufacturers and enterprises from the USA, Spain, Japan, India, Pakistan, Thailand, Turkey, China, San Marino and host Bangladesh are taking part in the exposition.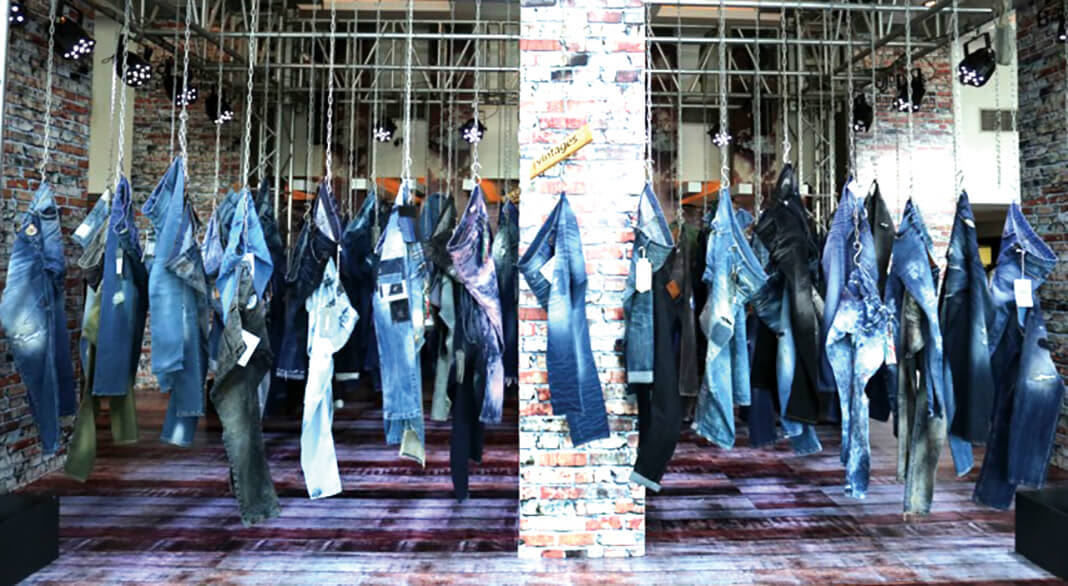 Commerce Minister Tofail Ahmed inaugurated the expo on Monday as the chief guest while Head of European Commission Delegation and Ambassador to Bangladesh Pierre Mayaudon, High Commissioner of Canada to Bangladesh Benoit-Pierre Laramee, Ambassador of the Netherlands to Bangladesh Gerben Sjoerd de Jong, BGMEA President Atiqul Islam, President of Bangladesh Exporters Association Abdus Salam Murshedy and Managing Director of Denim Expert Ltd, Mostafiz Uddin spoke as special guests.
The Commerce Minister said Bangladesh would be able to revive its positive image in the global garment market which was tarnished due to tragic Rana Plaza incident.
Criticising the US' attitude towards Bangladesh, the minister said Bangladeshi products have to pay 16 per cent duty for entering the US market that is the second highest in the world.
Except the USA, almost every country-European Union countries, Canada, Australia, Japan, China and India have been giving Bangladesh products duty-free access, he said.
"No one can hold advancement of Bangladesh back. Those who had termed Bangladesh bottomless basket once, now they are saying that Bangladesh is nothing but a miracle," he said.
Mostafiz Uddin said the primary purpose of the exposition is to create a platform for Denim stakeholders and to make Bangladesh as one Stop Sourcing Platform for denim industry.
A total of four seminars including a special one with titled "Made in Bangladesh a new reality-Vision 2021" jointly organized with Bangladesh Garment Manufacturers, Exporters Association (BGMEA) and Bangladesh Denim Expo will be held on the sidelines of the exposition.
The discussion in the seminar will focus towards devising a strategic action plan to overcome the existing challenges with a vision to increase Bangladesh's share to $7 billion in the global denim market by 2021. According to the industry insiders, Bangladesh is the second largest Denim exporter in European markets while it is holding the third largest position in the US market.
Around 400 factories are exporting nearly 180 million pieces of Denim jeans to the world. Bangladesh currently has 25 Denim producing factories with total investment of over $834 million.
After performing the forthcoming May show, Bangladesh Denim Expo will showcase there next exhibition on November 11-12 this year.