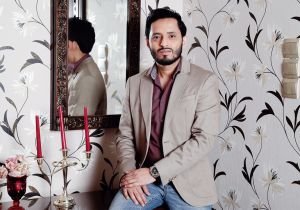 A real opportunity in Denim industry – What is your opinion?
Yes, Bangladesh is the best opportunity in the Denim Industry. It is in this country that denim fabric manufacturing and converting it to garments and other finished product for the rest of the world is going to flourish in the coming years. Bangladesh is the largest importer of denim fabric in the world. The demand for denim is currently about 60 million yards per month but production of denim fabric in Bangladesh is only 50% of the same at 30 million yards. As of now the total annual exports of denim is US$ 2 billion + which is going to hit US$ 7 million by 2021. Bangladesh's share of denim exports to US is 11.5% (3rd in the world, after China and Mexico) and nearly 22.50% to EU.
A Competitive platform in Denim development – Do you think have to be?
Bangladesh will have to be a competitive front in denim development. About 70% of global denim production (7 billion mtrs) is from Asia. With easy accessibility of cotton imports, more and more spinning mills being set up in Bangladesh, about 25 denim fabric manufacturing in Bangladesh with an investment of more than US$ 840 million. New mills as well as expansion of existing mills (with state-of-the-art imported machineries) are in the pipe line. With the RMG sector in a much matured stage, cost of labors much competitive than China, Bangladesh surely is in an advantageous position in denim development. Even though lot more needs to be done in respect of developing R&D, better infrastructure, more skilled workforce for the mills, etc we still believe in ourselves to be able to be the competitive platform in denim development.
Denim innovation for new development. Why development is necessary?
Denim fabric, denim garmenting and denim washes have undergone sea changes since the last couple of months. With the fashion changing every other day, diversification in denim products is also very rapid. To keep in pace with the various innovations, continuous research and development is required. All the mill owners are showing lot of interest in the new developments and have set up well equipped labs and R&D centres in their mills.
Denim fashion & buying house: How we can satisfy our international buyers?
As conveyed earlier, Bangladesh is investing in setting up denim mills with state-of-the-art machineries and also have a good research & development centres. Along with these there are sampling rooms, efficient washing units (with both dry process and we process set ups). With in-house designers and with the adequate infrastructure Bangladesh is well quipped to service and satisfy the international buyers. With prompt fabric development to sample garmenting with the desired wash down, today Bangladesh has stepped into the next level of satisfying all the international buyers. Many mills have built design studios in their premises which helps to service the international buyers at a much better pace.
Green factory & compliance: A challenge in Bangladesh – Can you describe your best ideology to be ensured?
Today internationally all manufacturing is towards a clean and better environment. Green factories are preferred vendors by all customers. The factory has to be compliant, it goes without saying. Yes, Bangladesh did have a challenge in this regards in the fast couple of years. But it has now improved a lot. With more awareness and authorities like Alliance and Accord, all the manufacturing Units in Bangladesh have been able to improve on this aspect. As per me each and every entrepreneur must keep all the aspects of compliance (be it social, ethical, electrical, fire, building, etc) in his mind at the time of setting up their Units. Rectification and changing the set up at a later date becomes too much complex with regards to time and cost. All units have well equipped and functional ETP and now are moving towards Zero discharge ETPs. Thus keeping thing correct from day one and on a daily basis should be the idea for all.
Buyer's recommendation for Denim development in Bangladesh – Can you explain the development phase?
The major development phases that any Buyer would recommend are: Developing proper R&D, Availability of proper raw materials (yarn, chemicals, accessories, etc), Versatile and modern machineries (for fabric and garments), developing proper skilled workforce, have good infrastructure, etc.
Nice Denim – A milestone of Denim industry! How would made your planning for development?
We are now working on social compliance of the factory and my advice to all of this denim industry is to make their factory compliance. We have lack of new technologies of the current world so we have to implement the latest technologies like rope dying and we should try to make own spinning and weaving facilities for every denim industries.
Noman Group – A sustainable development of export business in Bangladesh! What is your expression?
I am very happy to be a part of this achievement of Bangladesh. It is our national achievement. So everyone should try to make their capacity more so that we can export more and we can earn more foreign currency. By this we will be able to contribute in our national improvement.
Abdullah Muhammad Zubair
DMD
Noman Group